August 2014 sees the 3rd movie in 'The Expendables' series and I'm hoping that it can finally deliver on the promise of the phenomenal cast.
Let's face it; the best thing about The Expendables 2 was Jean-Claude Van Damme but the script is so irredeemably terrible that it nearly makes the movie unwatchable upon future viewings.
I still enjoy it but I'm hoping Part 3 can finally make the ultimate Expendables movie with great action AND a half-decent script.
At this point it's an unknown quantity because the director hasn't done that much so if we get a Part 4, there are several directors I would love to see get a shot at the franchise. Here are my choices.
Isaac Florentine: When I spoke to him a few weeks back Isaac admitted that he'd love to direct a big budget action flick and I think he is the number 1 choice for The Expendables. His knowledge of the genre is outstanding and the man can create stunning fight scenes with a minimal budget. Imagine what he could do with $100 million. If you haven't seen any of Isaacs's movies then check out Ninja: Shadow of a Tear and Undisputed 2 & 3 and you'll see what a REAL action director can do.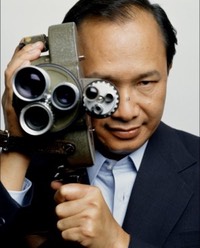 John Woo: If ever there's a director I miss from Hollywood it's John Woo. Hard Target and Face/Off are two of my favourite movies and Woo is another director who said he would love a shot at directing an Expendables movie. With his balletic action and incredible style he could bring a class to the franchise that has so far been lacking.
John McTiernan: Somebody bust his ass out of jail and give the man this franchise. He created Die Hard and Predator so his record is already sound. Imagine if the Expendables movies actually had decent dialogue to match the action; he is definitely one of my top choices and I miss seeing his movies.
Paul Verhoeven: Where the Hell is he anyway? Let's get a script from Ed Neumeier with some satire thrown into the Hard R action and we've got ourselves a winner. With classics such as RoboCop, Total Recall and Starship Troopers under his belt, he'd be a perfect choice. There'd be none of that PG-13 bullshit, that's for damn sure.
Justin Lin: The man who reinvented the Fast & Furious series is now looking for a new big budget franchise and with his experience with awesome action scenes then he's kinda perfect.
George Tillman Jr.: You may be thinking "Who?" but he directed the incredibly underrated Dwayne Johnson movie 'Faster' in 2010 which is a lot better than people give it credit for. It's a dark tale about how we create our own Hell and are essentially responsible for the way our lives end up. It doesn't have any self-reverential humour and is a pretty hard R action thriller. I think he could bring something special to The Expendables franchise and possibly give it some much needed heart.
William Kaufman: The director of Sinners & Saints is no stranger to old-school action and he's another director who can do a lot with a small budget. He's essentially the next Michael Mann who can mix style with kick-ass action and I'd love to see what he could do with a budget.
Gareth Evans: Kind of an obvious choice, but the director of The Raid deserves a BIG US Blockbuster and what is more perfect than this series?
Jesse Johnson: The director of The Package and creator of the awesome Wonder Woman fan film deserves a decent budget and with his experience of working with Dolph Lundgren, he is an ideal choice for Expendables. 
Roel Reiné: Another director who is used to more Indie fare, it's about damn time he was given a big budget franchise like The Expendables. His work on Death Race 2 & 3 and Dead in Tombstone have totally demonstrated that he can do great action scenes, have plenty of style but not require a massive budget.
You may be noticing a theme here; I keep choosing directors who are used to working with smaller budgets. I think if the Expendables movies spent less time on salaries and more time on script and story, we could finally get a genuinely classic action movie with the greatest cast of all time.
Oh and how about we get Shane Black to write it so we can have some quality one-liners too?