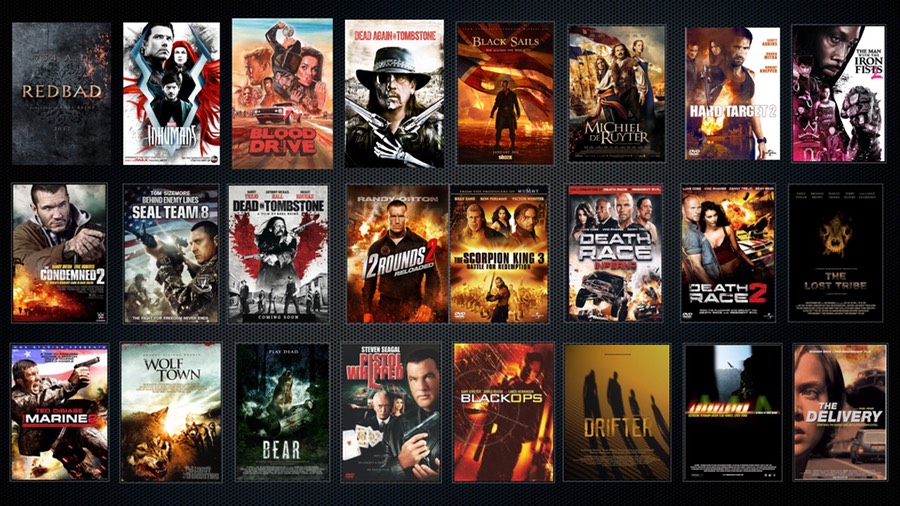 Roel Reine was born in The Netherlands, and with his first theatrical feature 'The Delivery' he won The Golden Calf (the Dutch equivalent to an Academy Award) for Best Director.

In 2005 Roel Reine moved to Los Angeles and has directed now an impressive slate of 20 feature films for studios like Universal, 20th Century Fox, Sony and Lionsgate, as well with independent international producers. Roel is also the Director of Photography on all his movies.

Roel Reine is known by fans, critics and Hollywood studios as one of the best modern action directors around today. Some of his latest movies include, 'Hard Target 2' with Scott Adins, 'The Man with the Iron Fists 2', (with RZA), 'Dead in Tombstone' (with Mickey Rourke for Universal a VOD hit), and two very popular 'Death Race' prequels, with Sean Bean and Ving Rhames.
His sequels to a very popular car chase franchise: DEATH RACE 2 and DEATH RACE: INFERNO, have been extremely successful for Universal Studios and were praised by critics and fans: 'one of the best prequels ever', 'Roel Reine raises the bar for straight to video movies', 'attracting A-List cast and worthy of theatrical release'.
Fans and critics praise his directing and camera work as: 'You don't see that kind of 'coolness' in theatrical films'.
DEAD IN TOMBSTONE, his supernatural western with Mickey Rourke and Danny Trejo was a huge financial hit on VOD and blu-ray and critics wrote: 'some sequences are better than what you may see in mega blockbusters'.
His 2015 movie 'Admiral', a.k.a. 'Michiel de Ruyter', an epic historical Dutch language movie, had a very successfull theatrical release world wide. In 2015 it was the only Dutch movie in box office top ten in The Netherlands, right in between 'Jurassic World' and 'Fast and Furious'. The movie tells the story of a 17th Century Admiral, Michiel de Ruyter, who protects the Dutch population from a civil war between two political factions while defeating English armadas in massive sea-battles.
In 2016 Roel Reine also started directing prime time USA television series, like Michael Bays 'Black Sails' for STARZ and 'Blood Drive' for Syfy.
In 2017 Roel Reine directed the pilot episodes for Marvel Studio's and IMAX of 'Marvel's Inhumans', that was released on IMAX screens around the world and then broadcasted on ABC.
End of 2017 Roel Reine will be directing another big Epic Feature Film in the Netherlands named 'REDBAD'.

Roel Reine is repped by agents Jack Lighton, Ryan Saul & Adam Perry at APA and managers Brad Mendelsohn & Jairo Alvarado at CIRCLE OF CONFUSION.
Roel Reine director Television series:
- MARVEL'S INHUMANS (Pilot + Ep 2) - ABC, Disney, IMAX & Marvel Studio's
- BLACK SAILS - Starz & Michael Bay Production
- BLOOD DRIVE - Syfy & NBCUniversal
Roel Reine director Feature Films:
- REDBAD - Theatrical Dutch Language Feature (2017)
- MARVEL'S INHUMANS IMAX - IMAX release of TV series Pilot (2017)
- DEAD AGAIN IN TOMBSTONE - Universal Studios (2016)
- HARD TARGET 2 - Universal Studios (2016)
- ADMIRAL (MICHIEL DE RUYTER) - A-Film, Theatrical Dutch Language Feature Film (2015)
- THE CONDEMNED 2 - WWE Studios, Lions Gate (2015)
- THE MAN WITH THE IRON FISTS: STING OF THE SCORPION - Universal (2014)
- SEAL TEAM EIGHT - 20th Century Fox (2013)

- DEAD IN TOMBSTONE - Universal Studios (2012)
- 12 ROUNDS: RELOADED - 20th Century Fox (2012)
- DEATH RACE: INFERNO - Universal Studios (2011) 
- SCORPION KING: BATTLE FOR REDEMPTION - Universal Studios (2010)
- DEATH RACE 2 - Universal Studios (2010)
- THE MARINE 2 - 20th Century Fox (2009)
- WOLF TOWN - Independent (2009)
- BEAR - Independent (2009)
- THE LOST TRIBE - Independent (2008)
- PISTOL WHIPPED - Sony Pictures (2007)
- DEADWATER - First Look (2007)
- DRIFTER - Independent (2006)
- ADRENALINE - A-Film (2003)
- THE DELIVERY - Warner Bros, Lions Gate (2000)

Roel Reine producer Feature Films with Rebel Film:
- REDBAD 754 AD - Theatrical Dutch Language Feature (2017)

- ADMIRAL / MICHIEL DE RUYTER (2015)
- WOLF TOWN (2010)
- BEAR (2009)
- THE LOST TRIBE (2008)
- BLACK OPS (2008)
- BRUTAL (2007)
- DRIFTER (2007)
- BLACKWATER VALLEY EXORCISM (2006)
- ADRENALINE (2003)
- SWINGERS (2002)
- SOUL ASSASSIN (2001)
- THE DELIVERY (2000)