Electronic music composed and performed by Roel Reiné
With his Eurorack Modular Synth, Roel Reiné performance at Modular Synth places.
First Music Album with emotional electronic music composed and performed by Roel Reiné. Born in The Netherlands but last 12 years living in Los Angeles. Roel Reiné is most known as a very successful Hollywood Feature Film Director. For some of his movies he created a musical track as well directing the movie. Now his first album under the title: MONOTONIC DIVERSITY.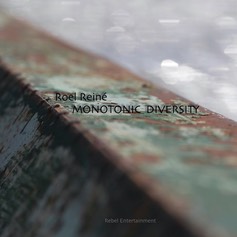 You can get it at iTunes or at Spotify or any other digital music distribution in the world.
https://itunes.apple.com/us/album/monotonic-diversity/id1174189524

The music is a combination of Electronic, Ambient, Experimental, Dance, and Movie Score. You can hear some samples on iTunes or on this site.