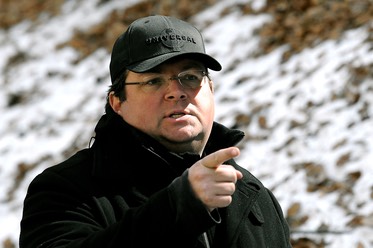 Roel Reine was born in The Netherlands, and with his first theatricalfeature 'The Delivery' he won The Golden Calf (the Dutch equivalent toan Academy Award) for Best Director.

In 2005 Roel Reine moved to Los Angeles and has directed now animpressive slate of 16 feature films for studios like Universal, 20thCentury Fox, Sony and Lionsgate, as well with independentinternational producers. Roel is also the Director of Photography onall his movies.

Roel Reine is known by fans, critics and Hollywood studios as one ofthe best modern action directors around today. Some of his latestmovies include, 'The Man with the Iron Fists 2', (with RZA), 'SealTeam Eight' (shot in Africa for 20th Century Fox), 'Dead in Tombstone'(with Mickey Rourke for Universal a VOD hit), and two very popular'Death Race' prequels, with Sean Bean and Ving Rhames.

His latest movie 'Admiral', a.k.a. 'Michiel de Ruyter', an epichistorical Dutch language movie, had a very successfull theatrical release and still breaking records. One out of every 20 dutch citizen went to the theatres to see the movie. The movie tells the story of a 17th Century Admiral, Michiel de Ruyter, who protects the Dutch population from a civil war between two political factions while defeating English armadas in massive sea-battles.